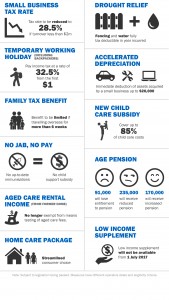 Click on the image to enlarge!
Do you need some help?
Call us today or use the contact form below to get in touch!
Your Tax Return
Need your tax done ? Only $154 for a standard PAYG tax return!

Find out how we can help you make it easy for you!
News & Articles
Do you have a HECS debt and are either a teacher, early childhood educator or nurse?
Blood Donors!
Westpac Helicopter Golf Fundraiser
Read all of our Latest News on our facebook page! Click here to visit our facebook page