Biztax, Your Trusted Accountants and Business Advisors, Lismore and Australia wide
It's all about you!
Do you want to legally reduce your tax?
Minimise tax and maximise profits?
Have an accountant who takes time to get to know your business?
Grow your business and wealth?
Fresh advice and save money?
Get the most out of your business with no time wasted for ATO compliance?
Maximise your personal earning potential?
Plan to make more money and pay less tax?
We speak your language!
We have a multicultural team and speak English, Korean, Vietnamese, Motu, Pidgin and German, we understand Tagalog, Italian and French.
Call us today on 02 6622 5877 to talk to our experienced team on how we can help you to achieve your goals!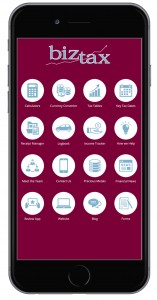 BizTax has a helpful app for your smartphone to help take control of your personal wealth and finance management! 

Key financial and tax information, tools, features and news at your fingertips, 24/7. Download the App then enter the code "BIZTAX" to connect with us.
Click here to download for iPhones
or
Click here to download for Android Phones